Channel Fear by Lisa Richardson – at a glance
The School Reading Lists' five word review: Horror, haunting, danger, social media.
Children's book title: Channel Fear.
Children's author: Lisa Richardson.
Genre: Horror.
Published by: Chicken House.
ISBN: 9781915026125.
Recommended for children aged: 14-18 year-olds.
First published: Paperback September 2023.
This children's book is ideal for: KS3 & KS4 horror fans.
---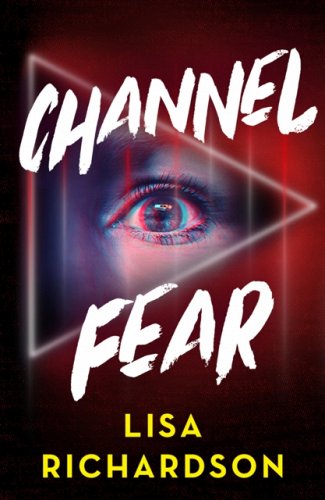 To see the latest price or order, click on the book cover image.
---
Our review:
Zach and Lucas are at the height of YouTube fame. Their paranormal vlog has over three million subscribers who tune in avidly each week to watch the duo investigate haunted mansions, abandoned castles and spooky forests. But days after uploading a trailer for their 'seriously creepy' Halloween stake-out, the duo disappeared without a trace.
The police search turned up nothing. Tips led to dead ends.
They just vanished off the face of the earth.
Die-hard fan Iris is heartbroken. Not only did she have tickets to see her idols in person, but she's also the founder of her own (rather less successful) ghost-hunting channel with best friend Byron and his girlfriend Molly. In a bid to both increase their viewing figures and discover the truth about what happened to their heroes, Iris and her team have spent the last eight months tracing Zach and Lucas' steps.
With twelve failed explorations and increasingly negative comments online, Byron and Molly are talking about quitting the team for good. Iris persuades them to accompany her on one last trip to Thornhanger House, the location of at least six grisly deaths over the years and a strong contender for Zach and Lucas' mystery destination.
"This is what it's all about – us putting ourselves in scary-arsed situations so that you don't have to."
To add to the drama, Iris is having some more-than-friendly feelings towards Byron, coupled with a big dose of resentment towards Molly.
When the tension-filled team find evidence that Zach and Lucas really did visit Thornhanger House, Iris is convinced that this is the scoop their flagging channel needs. As the trio delve further into the mysterious house, they begin to suspect that whatever hurt their heroes is still very much a threat. And now Iris, Byron and Molly risk suffering the same fate…
Channel Fear is a ghost story for the social-media generation. The plot is fast-paced, and the scares are satisfying without resorting to cliches. The rather toxic love triangle between Iris, Byron and Molly adds a dose of realism to the paranormal plotline. The video diaries the team records evoke The Blair Witch Project and help draw the reader in as they experience the events through the (camera) eye of the protagonists. The progress bar running along the bottom of the pages is a unique design touch and adds to the immersive nature of the story.
Channel Fear is a gripping, spooky tale that will appeal to fans of R.L. Stine and the Point Horror books.
Many thanks to Chicken House for the review copy.
---
If you like Channel Fear by Lisa Richardson you might also like: our reviews of The Girl Who Grew Wings by Anna Waterworth, Thieves' Gambit by Kayvion Lewis, Secret Sister by Sophie McKenzie, Crossing the Line by Tia Fisher, You Think You Know Me by Ayaan Mohamud and Unraveller by Frances Hardinge.
---
Channel Fear by Lisa Richardson is featured in our books for Autumn term 2023 list.