Learning to drive
Learning to drive books for 16+ year-olds – our recommendations. UK teens can apply for a provisional license when they are 15 years and 9 months old, but they cannot get behind a wheel for a driving lesson until they are 17. That leaves over a year in which 16-year-olds can get a head start on reading up and learning about the Highway Code, vehicle safety, theory test questions and how to drive.
There are some excellent resources available for post GCSE students, sixth form libraries, home learning and FE colleges – all perfect to buy in preparation for that day when teens will want to learn how to drive after they turn 17. This selection of driving test revision books is designed to help instruct and inform teenagers, older learner drivers, and parents wanting to help their children learn to drive. It includes books to help improve driving confidence and useful revision aids for both the practical and theory driving test exams.
For book prices and ordering, click on the cover image.
As an Amazon Associate schoolreadinglist.co.uk earns from qualifying purchases. As a UK Bookshop.org affiliate, we may receive a commission from any orders that you place.
Learning to drive – our recommended titles for teens and their parents
The official Highway Code by DVSA
The official Highway Code by DVSA: 2022 edition. The official 2022 edition is complete with the more recent rules on the hierarchy of road users, the use of mobile phones, rules at junctions with pedestrians and parking laws regarding pavements; as well as a detailed guide to all road traffic signs. This is a must-have resource that every potential driving test candidate must read and revise. Essential for both the theory test and practical elements of learning to drive, it will offer a point of reference for any queries or uncertainty regarding road safety and law once your teen has qualified and is driving.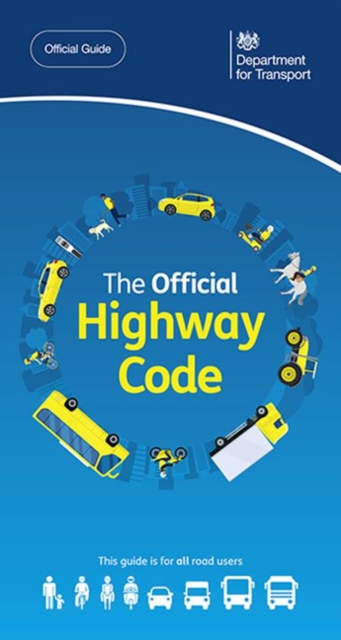 Driving Skills Manual by The AA
A must-have guide and revision resource for the skills required in the practical driving test. With insight from real examiners, all the manoeuvres required for the test are covered, with valuable teaching points, helpful visual charts to help remember the key elements, and guidance on what the examiner will be looking out for. There's also a valuable practical guide to the mechanics and real-life situations that learners and new drivers will face.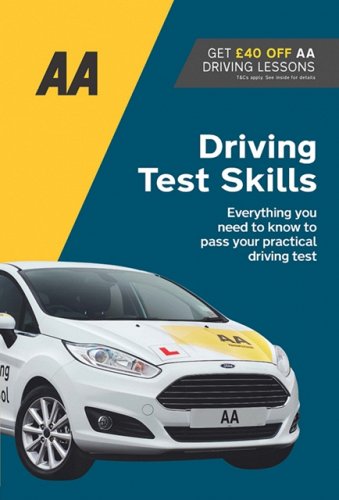 Pass the Bike Test (and be a great rider too!) by Sean Hayes
This practical and visual guide to the bike test will appeal to teens and includes blunt advice on maintaining a safe bike, avoiding the most common accidents, and learning important motorcycle riding survival skills. With step by step advice guides, this is an accessible and valuable resource that will improve riders' awareness and confidence.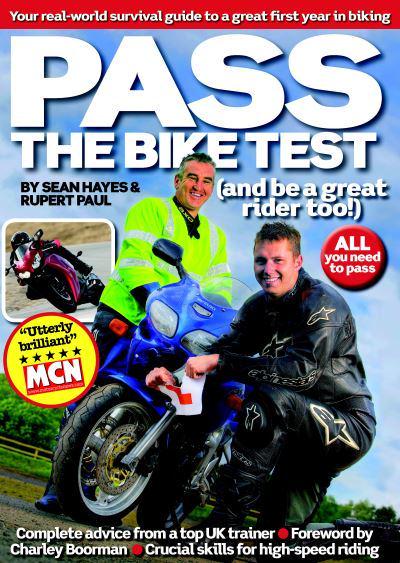 The official DVSA guide to riding: the essential skills by DVSA
This thorough guide covers important topics including the law regarding motorcycles; clothing and protection; motorcycle controls; defensive riding; riding in bad weather, basic maintenance; accidents and emergencies and dealing with traffic congestion. It's a must-have resource for any teenagers who want to pass a motorcycle riding exam and continue to ride safely thereafter.
Supervising a Learner Driver by the AA
With valuable advice and step by step guidance on how to deliver teaching points and explain learner drivers' mistakes with empathy and clarity. This book may well prevent arguments and conflict! Especially strong on how to teach key manoeuvres successfully, this book is perfect for parents, grandparents, relatives or friends over the age of 21 who want to help teenagers practice and learn to drive safely.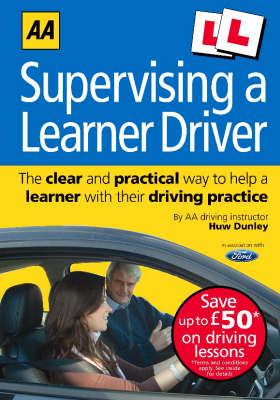 The official DVSA guide to driving: the essential skills by DVSA
A repository of helpful tips, situational teaching points, and practical illustrated advice, this useful resource will help to explain to learner drivers what they encounter in driving lessons, why and how the Highway Code works, and how to drive safely and with the right attitude. We recommend teens read it after their driving lesson, before their test and keep referring to it once they have passed their test.
The official DVSA guide to learning to drive by DVSA
Reading this before taking driving lessons will give students a confidence boost, an idea of what is expected and a familiarity with the purpose of what they will be learning. Reading this before a driving test will ensure students are prepared for every eventuality and not thrown by the format or content of the practical driving exam. Highly recommended.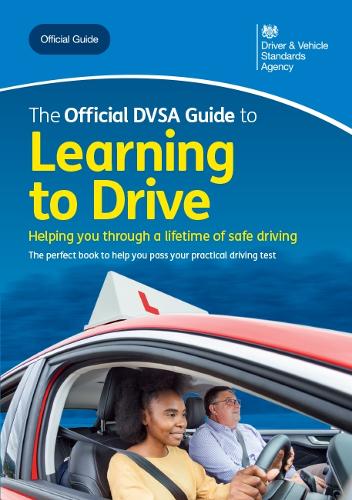 Driving Theory Test Books
The official DVSA theory test for car drivers by DVSA
Containing a bank of questions from the DVSA theory test, and most importantly, sample answers and explanations, this is a great resource to work through to help understand the concepts and content in the theory test, and ideal to use when revising and practising answers.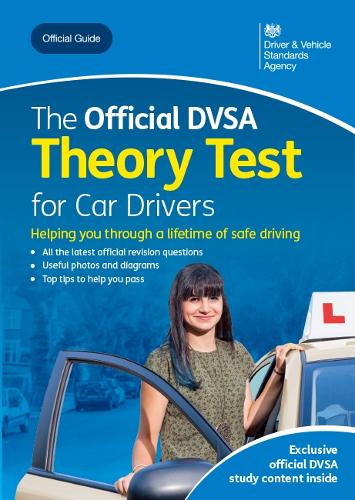 The official DVSA theory test KIT for car drivers pack
This interactive DVD for PCs and Macs explains and tests young drivers on the theory test element of the driving exam. Ideal for schools, it offers students tests on driving theory and hazard perception, the scores for which can be saved and progress tracked. There's also a voiceover option, making this an accessible resource.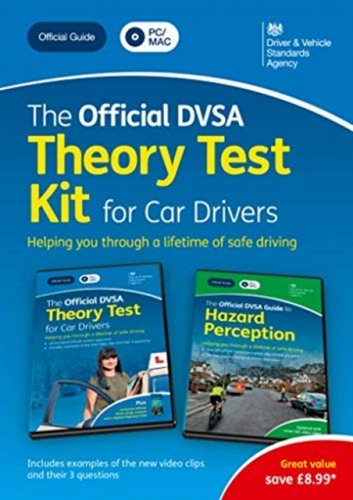 Driving Theory Test, Practical Test & the Highway Code (AA Driving Test) by The AA
Revised to cover the 2022 Highway Code, this guide offers students a comprehensive revision guide for the practical test, their test and the road traffic element of the Highway Code. It includes a bank of practice questions and answers for self-testing when learning to drive. Most useful is the detailed explanation of what the driving test examiner will be looking for and how to approach questions and situations.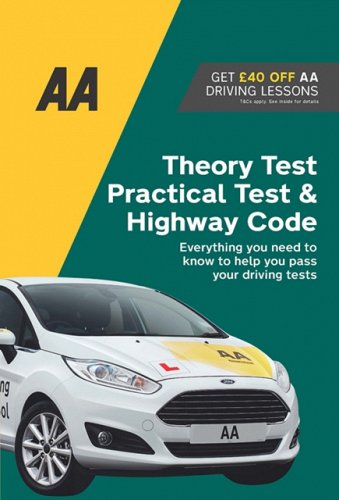 Books to Improve Young Drivers' Confidence
How to Overcome Fear of Driving: The Road to Driving Confidence by Joanne Mallon
A great book to read for both learning drivers and recently qualified drivers, this guide will help those who lack confidence in specific areas of roadcraft and driving. With detailed sections on driving fears and how to overcome them, and practical exercises to increase confidence, this resource will be particularly useful for teens who encounter a difficult incident or accident on the road that knocks their confidence.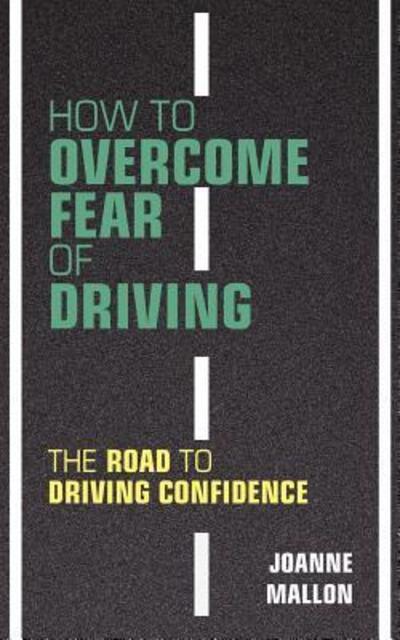 The SAS Survival Driver's Handbook by John 'Lofty' Wiseman
Offering blunt and practical advice for all manner of both common and extreme road situations, both teens and their parents might find this unexpectedly valuable after driving lessons or revision practice. We found it perfect for navigating the school run in Cornwall!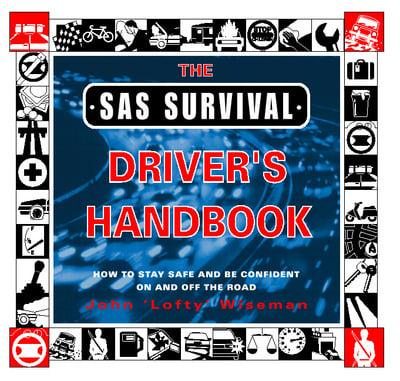 The Volvo Driver's Highway Code by Jim Dullroy
More for parents than teens, this light-hearted book will provide an ample reservoir of safety first and middle-aged advice to counter any emerging hints of a boy racer mentality developing. If you've reluctantly agreed to teach your son or daughter to drive, this may be the book for you. It's especially suited to both existing Volvo driving parents and all those who aspire to drive like one.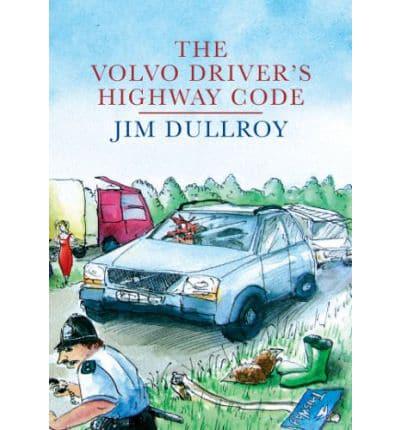 Road Atlases
Philip's Big Road Atlas Britain and Ireland by Philip's Maps
For when the Sat Nav fails to start, gives up halfway through a journey, starts speaking in foreign tongues; or your tech-savvy teen finds out the hard way that satellite signals don't work in woodland, during solar flares, or during global internet meltdowns. This is a great old-school resource.
Learning to drive – bulk orders and class sets
To buy a pack of all or some of the books in this list, or to order class sets of the learning to drive book(s) in this list, please click below to order via uk.bookshop.org, an organisation that supports local bookshops, or Amazon.
Buy from UK.Bookshop.OrgBuy 14 book pack from Amazon
---
Learning to drive resources
---
If you liked this list of learning to drive books and resources, you might also enjoy our list of online courses and resources for home learning, our list of recommended GCSE English revision materials, our suggested magazines for teens, and our collection of transport topic books.
---