Young writer's competitions for children and teens aged 5-18
Please read our list of writing competitions for children. The contests are checked and updated each month. We are happy to feature writing challenges open to primary-age children, secondary-age pupils, and young adults in the UK. If you would like your competition featured here, please contact us. We are happy to feature competitions with at least one month remaining before the closing date. We have also compiled a list of recommended creative writing manuals and writing workshop activity guides suitable for use with KS1, KS2, KS3, and KS4 at the bottom of this page.
New competitions are listed at the top of each month. Past and annual competitions are listed below.
---
Writing competitions for children and teens
Please note – many previously annual competitions have been affected by lockdown/COVID/cost of living crisis. This is beyond our control.
Closing date in December
Love Letters to London, run by the London Society, offers children aged 11 and under and 12-18 year-olds the opportunity to win cash prizes by entering prose (fiction, essays, and reportage) or poetry that celebrates 'our wonderful, fantastic, infuriating city'. Full details, including this year's theme, can be found on the competition website.
Into Film awards will hopefully return in 2024. See also the 'Film of the Month' competition and the extensive resources to encourage school film clubs.
Closing date in January
Closing date in February
Closing date in March
Closing date in April
Closing date in May
Never Such Innocence – The 2024 theme is "How does war affect people's lives?", and to enter children and teens can 'using poetry, art, speech and song'. There are four age group categories (9-11;  11-14;  14-16;  & 16-18) and full details are on the competition website.
The D.H. Lawrence Children's Prize: Writing Competition 2023 is open to students aged 11 and under and 12-16, who can enter up to 500 words on the theme of "my neighbourhood". Prizes include Kindles and book tokens.
Primary children aged 5-7, 7-9 and 9-11 from Dorset can enter the Bournemouth Writing Festival Schools' Competition. The competition is run in association with AFC Bournemouth.
Inspired by the curiosity and imagination of Martha Mills, The Martha Mills Young Writers' Prize invites young people in the UK aged 11-14 to enter under 500 words of "writing that is lively, unusual or otherwise original". This year's theme is "The Stranger" and there are full entry details on the competition web page.
War Through Children's Eyes is open to children aged 7-17 and aims to "raise awareness of the impact of wars and violent conflicts on the communities caught up in them, and particularly on the most vulnerable members of those communities: their children". Entries of up to 1000 words are invited, there are vouchers for the top three entries and full details are available on the website. The closing date is 10th May.
The Henrietta Branford Writing Competition is open to young people under the age of 19. The competition features a starter paragraph and invites entrants to write under 1000 words to continue the story. The closing date is 22nd May.

First News Education School Newspaper of the Year Competition.

(Not running in 2023) Open to primary schools, secondary schools, and special schools. Will this become the long-term successor to the legendary Daily Telegraph competition from the 90s and 00s?

SATIPS poetry writing competition.

(Not running in 2023)
Closing date in June
Closing date in July
Closing date in August
Closing date in September
Closing date in October
Closing date in November
Undated or open
Resources for creative writing in schools and at home
Websites
Hoo's Writing Corner – an exciting creative writing website for primary-aged children. The website includes writing prompts and exercises, and the monthly subscription magazine includes story construction ideas and spelling worksheets.
Books
Below is a collection of books recommended to inspire children to write – whether it be creative writing, nonfiction, or poetry.
As an Amazon Associate schoolreadinglist.co.uk earns from qualifying purchases.
Write Like a Ninja: An essential toolkit for every young writer by Andrew Jennings
This cracking guide to using vocabulary and grammar effectively in KS2 is designed to be used independently by children. Ideal for homework, home learning and SATs revision, this is a useful and worthwhile resource to help build confidence and inspire children to write with greater ambition and accuracy.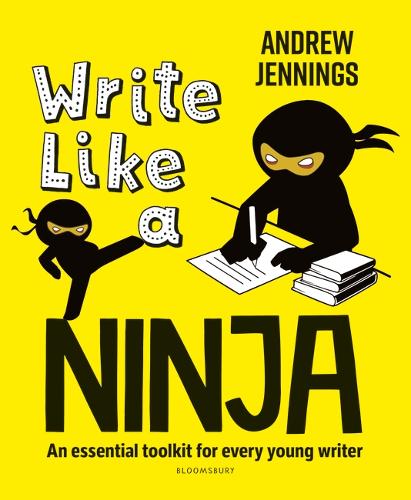 500 Words: A collection of short stories that reflect on the Black Lives Matter movement
An inspiring collection of stories by 5-13-year-olds submitted to the 500 words competition in 2020. This anthology includes writing tips from Malorie Blackman, Frank Cottrell-Boyce, Charlie Higson, and Francesca Simon. A great resource for school creative writing clubs and children interested in entering competitions.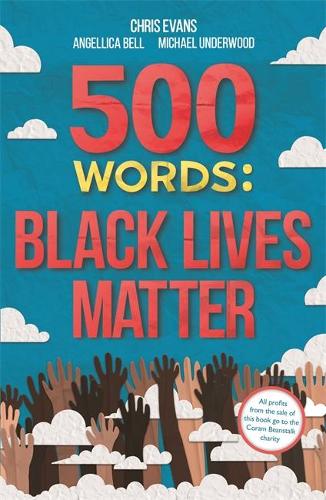 Descriptosaurus by Alison Wilcox
A fantastic resource for children and pupils aged 8-14 which helps the writer build up descriptions using increasingly sophisticated prompts. Great as a starting point for original ideas.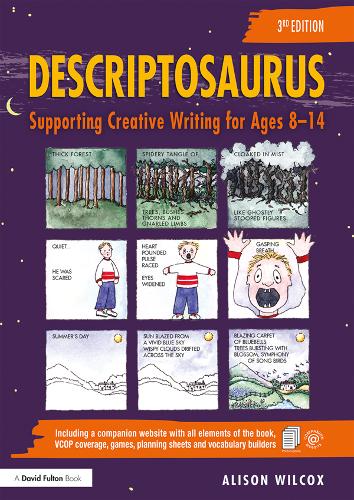 How to Write your Best Story Ever! by Christopher Edge
Ideal for children in primary and early secondary schools aged 9-12, this book uses humour and illustrations to help the writer to focus ideas clearly and structure stories. This writing guide is very thorough, but also very accessible and great fun.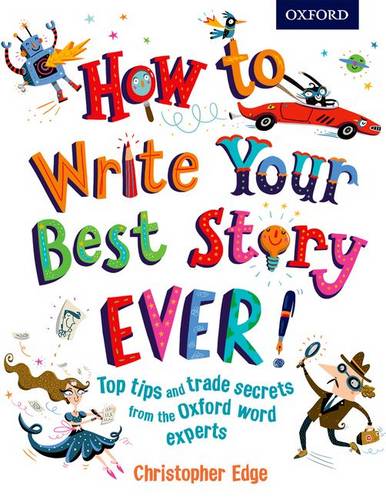 How to Write Poems by Joseph Coelho
A plethora of fun activities covering a huge range of poetry forms and styles. There are lots of funny and child-friendly starting points and short, sharp writing challenges. Great for primary-aged children at home or in school.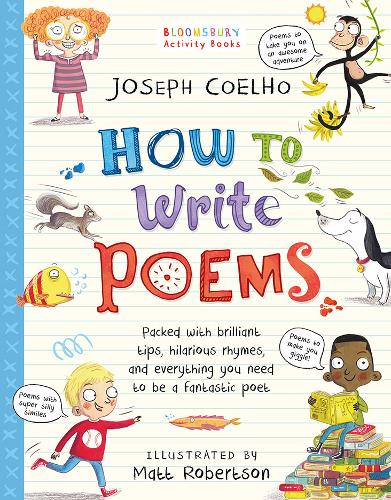 Just Imagine by James Carter
This a must-have book for every classroom and creative writing teacher of children aged 8-14. This is a stunning resource, complete with a soundscape CD and images, which will transform your pupils' experience of writing. Great for English lessons, extracurricular clubs, and reluctant writers.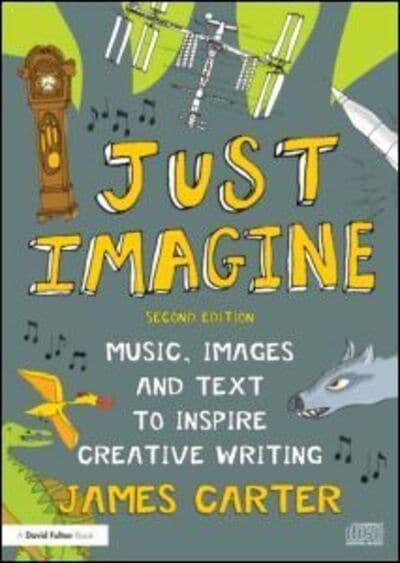 Spilling Ink – A Young Writer's Handbook by Ellen Potter & Anne Mazer
A useful and practical guide for developing ideas, building plots and redrafting and improving. Some thought-provoking writing prompts are included. Best suited to children aged 11+.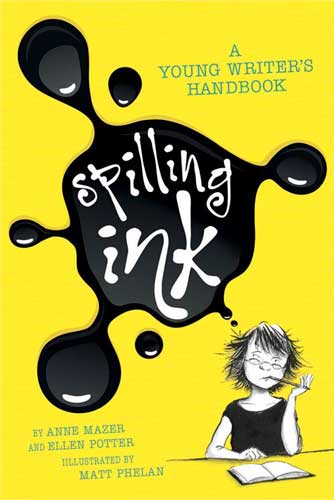 On Writing: A Memoir of the Craft by Stephen King
One of the most accessible adult writing guides ever written. Some great advice on creating atmosphere, using dialect, and building a plot. King references many key texts in English and American literature – and for this reason, this book would make an interesting – and very readable – addition to GCSE and A-level courses.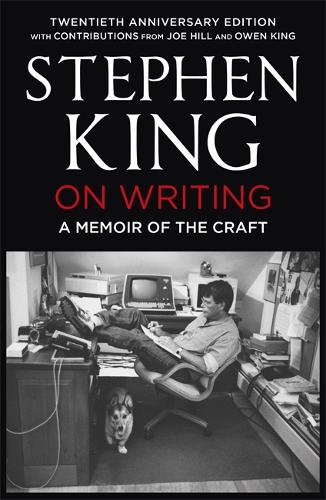 For more competition ideas, have a look at our public speaking and debating contests.
Browse our list of Children's Book Publishers in the UK
Peruse our list of magazines for children and teens
---
Why not have a look at our suggested reading lists for children aged 3-16?
Books for EYFS & ReceptionBooks for Year 1Books for Year 2Books for Year 3Books for Year 4Books for Year 5Books for Year 6Books for Year 7Books for Year 8Books for Year 9Books for Year 10Books for Year 11Books for 6th formers
Please respect copyright and don't copy or reproduce our reviews. Thanks
.